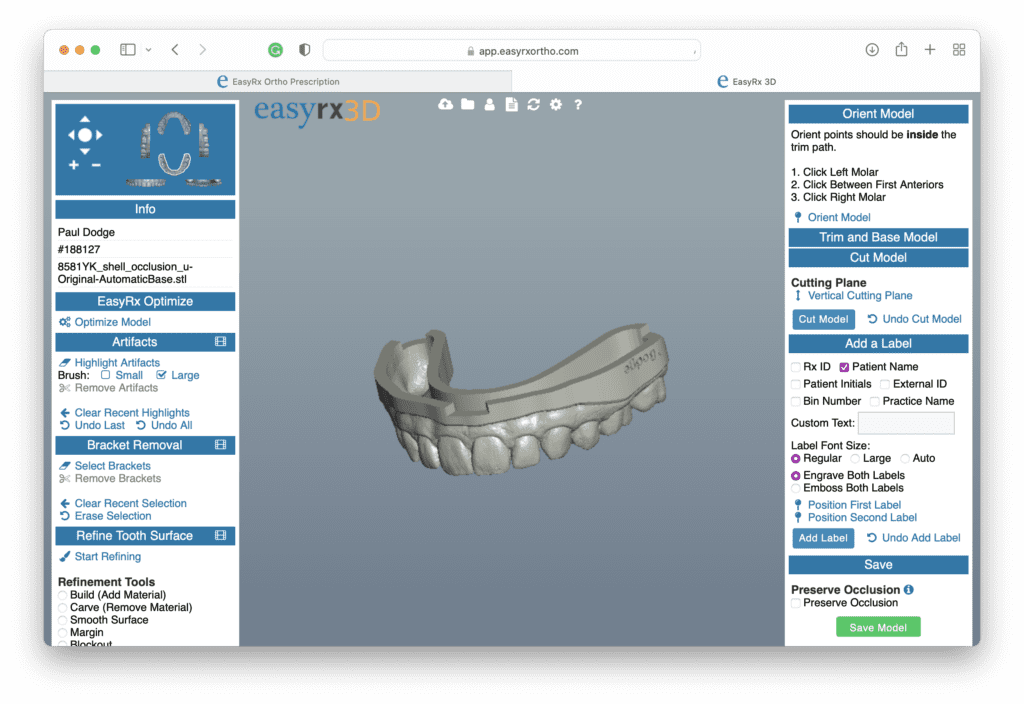 Streamline your lab's digital and 3D workflow
*EasyRx 3D Automated Services are an additional fee to EasyRx.
VisualDLP's lab management features allow you to manage your lab like never before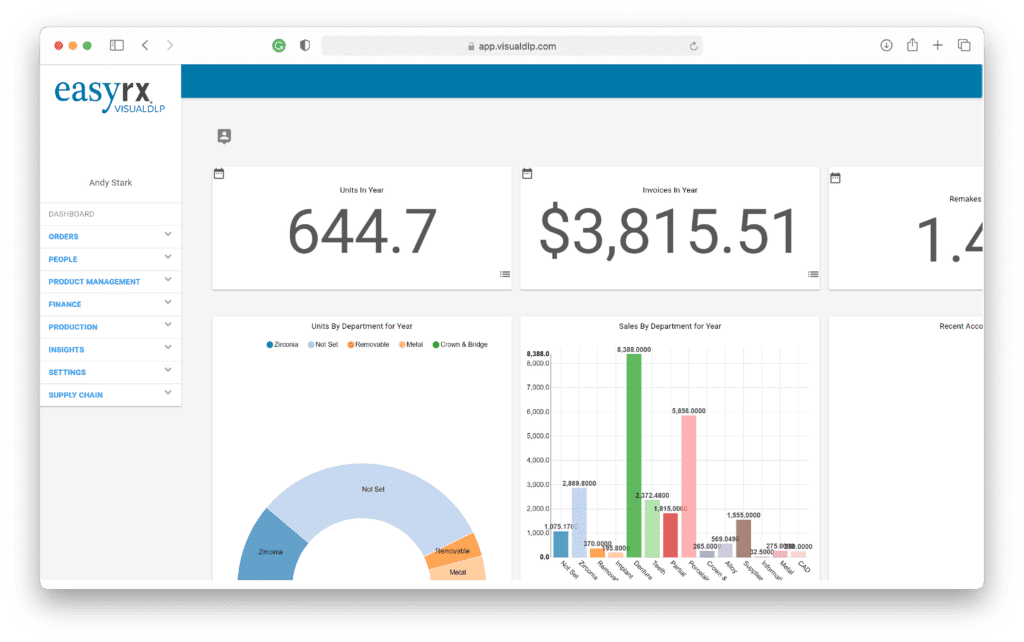 Plans Built for Your Lab
EasyRx offers plans to meet the specific needs of your lab:
Standard + 3D and VisualDLP
Be the modern, efficient lab everyone loves to work with
FAQs About Modernizing Your Lab With EasyRx
An all-in-one digital workflow solution makes every part of the prescription and workflow process easy.
Here are some FAQs to show you how easy it is. And why it's so worth it.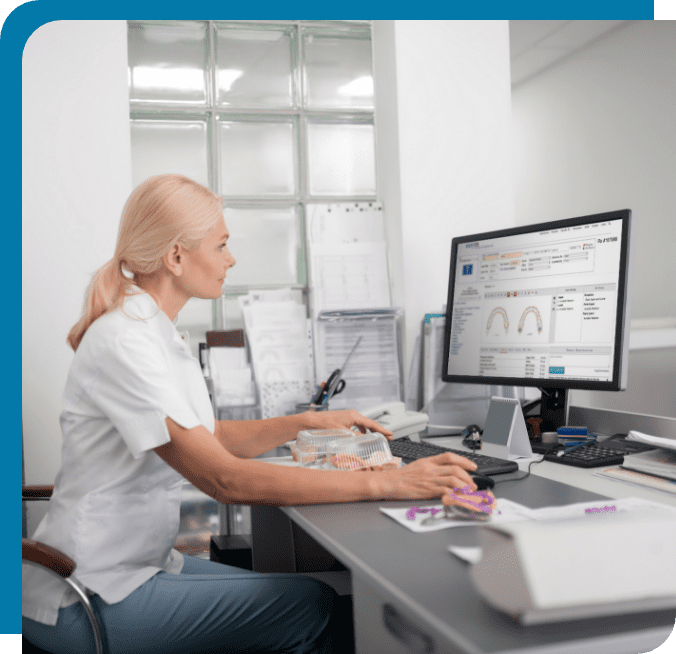 Go Digital. Go EasyRx.
EasyRx is closing the gap between labs and practices to allow you to manage your lab prescription and digital workflow like never before.